Fare Well, James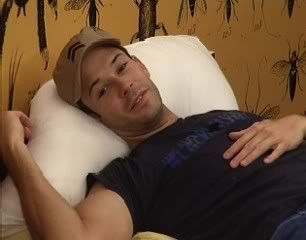 Say what you will about James, and heaven knows many of you do, tonight's episode he showed that he is truly, beyond the shadow of a doubt, a class act. The was the most gentlemanly exit Big Brother has ever seen. He paused to hug absolutely everyone, and you could feel the love through the television set. No one armed, pat pat hugs. He came, he played to the best of his ability, and when it was all said and done, he warmly congratulated those that had bested him.
His post show interview with Julie Chen solidified this position. Instead of spewing bile like so many before him, he glorified the remaining houseguests.
We should all take a lesson.
Fare well, James. We hardly knew ya.