Favorite Moments
Wow! What a season it's been. Hard to believe it's only really been since July the 6th... It feels like a year already. Along with everything else that's running through my head today, I started to think about my favorite moments from the All-Stars season. There have been so many, and heaven knows, we've blogged about most of them.
So... my all-time favorite moment from the season is: Janelle and Will being complete goofballs, bouncing with childlike abandon on the trampoline.
What's yours?
If you need some help figuring it out, there's a blog full of moments for you to peruse right beneath your fingertips. ;) Check out the "Archives" in the sidebar on the left side of the blog.
~Advertisement~
Here are a few of your favorite moments already... Please keep letting me know in the comments section, and I'll keep adding 'em.
Meemma's Fave:
For Pennylope: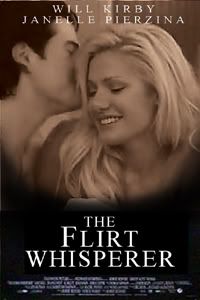 For Me: