The Angels Sing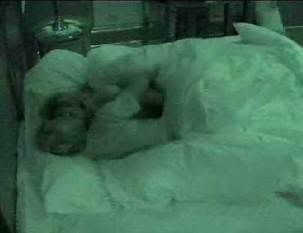 There is hope... and the beginnings of proof that all the showmancing from Boogie and all the gentle brainwashing from Will are beginning to pay off. At the moment, 2:15am BBT, Boogie and Erika are in bed, and she just uttered the following words, unsolicited.
"I was thinking today that Dani might actually win this game if she stays."
And the angels sing...