First Time for Everything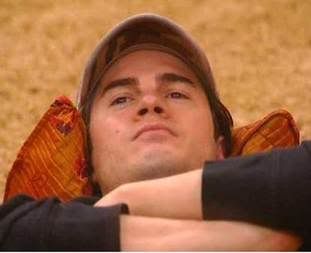 "Will mentally preparing to win his first comp ever."
Shortly before the veto comp, Will and Boogie had this little chat...
7:45pm BBT
BUG ROOM - Will & Boogie
Will has just laid out his plan to Boogie:
Will:
Get rid of Danielle this week.
Get rid of Erika next week.
Get rid of Janelle the week after.
Get rid of George after that.
Boogie: You win it or Janelle.
Will: (whispers to darn well)
Boogie: I can get Erika to co-sign that.
Will: (whispers too low to hear)
Boogie: Sounds like a plan.
Sounds like Janie's gonna be ok. Fingers crossed.