Good morning HGs
10:20am BBT
BB: Good morning HGs, it's time to get up for the day.
BATHROOM - Erika
She's washing her face and fussing with her hair.
Erika: Is this Madonna?
We hear a bit of music,
FLAMES.
Still Flames at 10:45am BBT.
BB's got his work cut out for him this morning.
Here's the photographic evidence of why...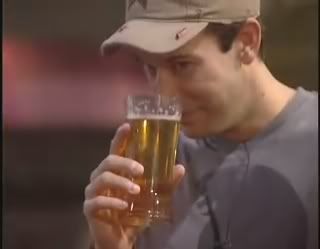 Gone in 4 (yes, 4) seconds.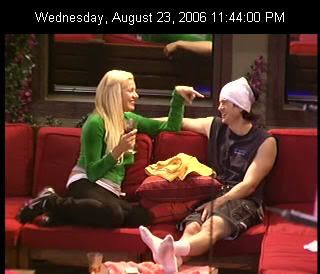 Will sets up his pillow barrier.
Janelle tells him he's the one who needs it, not her.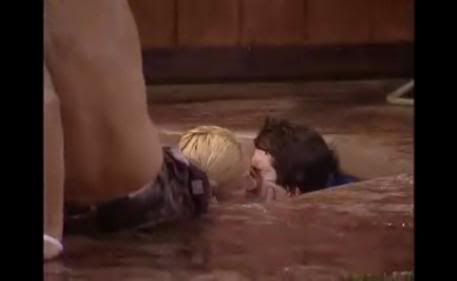 Looks like more, but it was a quick peck...
Janie "won" spin the bottle



Janie goes off by herself into the pool...
The HGs coax her back into the hot tub,
serenading her with "You've lost that lovin' feelin"



Splash Fight, Anyone??
James is really fun when he's drunk...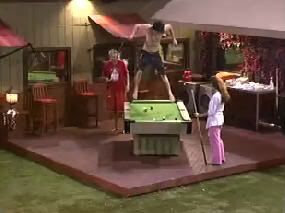 OK.. not that he wouldn't do this sober, but a little liquid encouragement helped.
11:10am BBT
They're finally up and about... I'll keep you posted.