Still Whispering!
These 2 pics are from the wrap party, immediately following the live show last night. As you can see, our favorite twosome's lookin' pretty cozy, and Will's still whispering...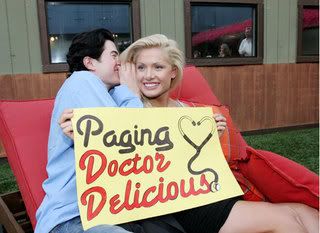 What we wanna know is, what on earth did he say to get that response from Janelle?! Check out the expression on her face in the pic below. She looks absolutely floored.
*** Pardon me while I do the happy dance. Go Janie, Go!